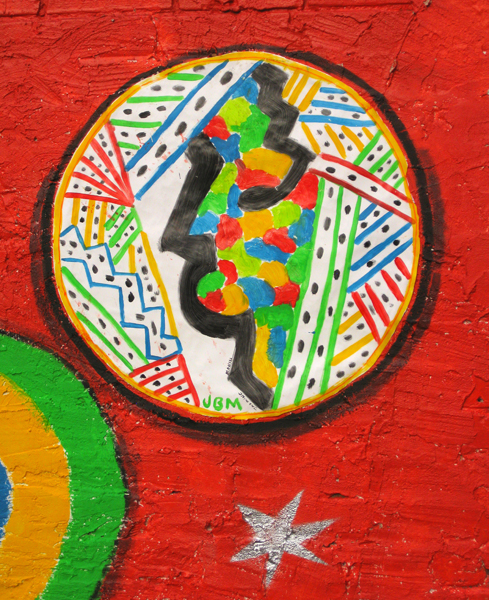 Site: JJ's Bohemia (231 M.L. King Blvd)
Artists: Youth from Saints Peter and Paul Catholic Church & Urban League of Chattanooga, with local graffiti artist E-Man
Partners: Community Foundation of Greater Chattanooga, Tennessee Art Commission, MLK Neighborhood Association, Urban League of Chattanooga, Saints Peter and Paul Catholic Church
Description: Adolescents and teens from Saint Peter and Paul Basilica honored Dr. Martin Luther King Jr. with a mural, inspired by his words and vision of racial equality, justice, and freedom for all people. Students described, in words and images, their dreams for the future of M.L.K. Boulevard, a neighborhood in transition. Their "dream circles", featured here, are visions of a healthy and vibrant community.
I Have a Dream is part of Mark Making's MLK Boulevard Mural Series and Urban Heart Beat programming, providing youth and other nontraditional artists with graffiti space and art education.
I Have a Dream was funded in part by Community Foundation of Greater Chattanooga and the Tennessee Art Commission.